***Feature Coming Soon***
Click Below for PRIVATE RADIATION MONITORING NETWORK!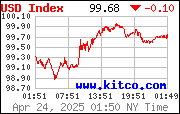 Alternate Means of Reaching Liberty And Freedom Radio IP Address http://24.249.190.213/chat.asp
The Liberty And Freedom Radio Network encourages freedom of speech in this Chatroom, consistent with the 1st Amendment of our Constitution and it's Bill Of Rights. Entry into this Chatroom constitutes your consent to the viewing of all content posted herein. If this material is offensive or uncomfortable for you, you are free to leave the chatroom at any time. Please remember that destructive communication manners Are Not Protected By Our Constitution and that Moderators Will Exercise "Liberty And Freedom Radio" Members Right To Respectful Debate - No Calls for Violence and NO ad hominem Attacks (Name Calling)
This Conversation/Show is too confronting for me Get me outta here!
The Views and opinions of our Show Hosts do NOT necessarily reflect the views of The Liberty And Freedom Radio Network.
[Stand-Alone Players]
NEXT SHOW(S)
To Be Announced
(All Times Central)
On Hiatus

CALL-INS
(active only when announced by host)
Dial (305) 848-8888
Press 1
Enter 480 463-1243 #
Press 1 To Confirm